Programs:
Adobe XD, Illustrator, Photoshop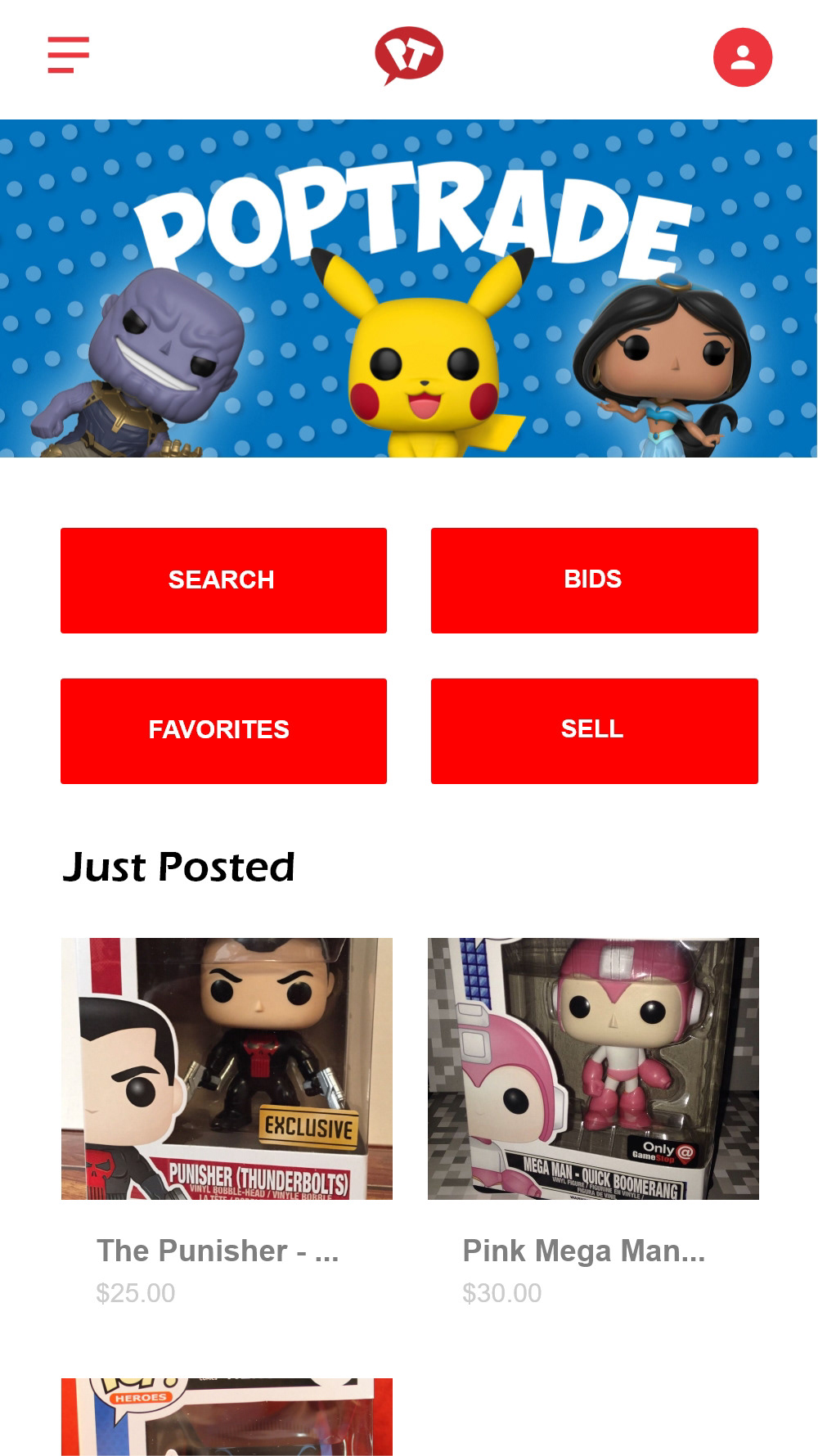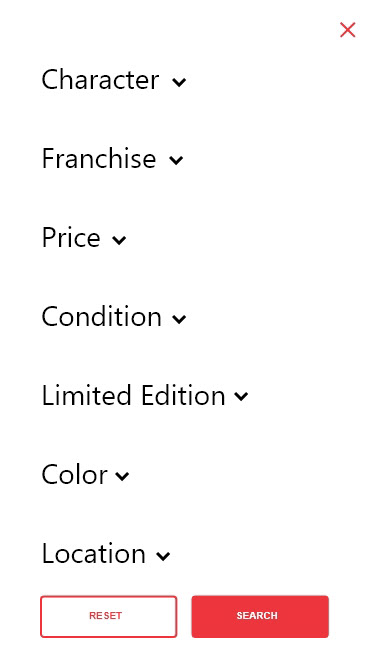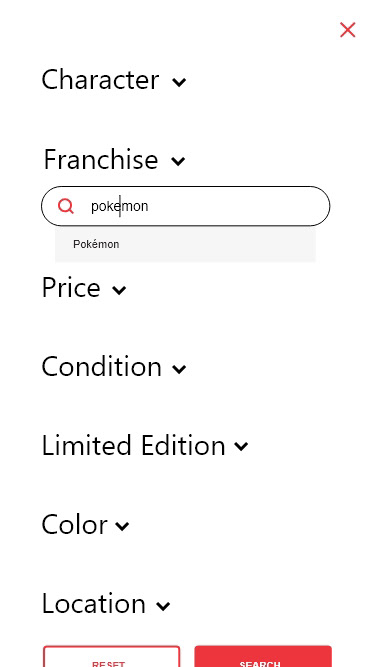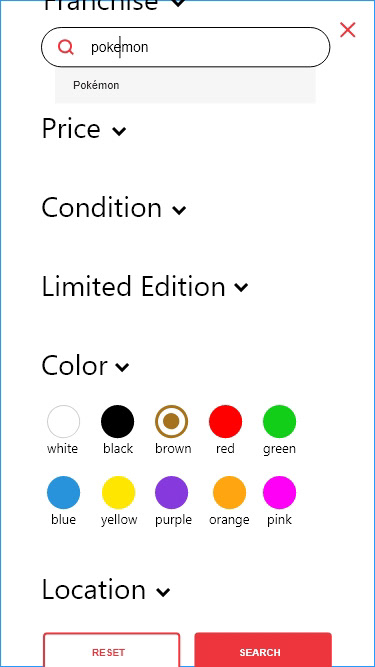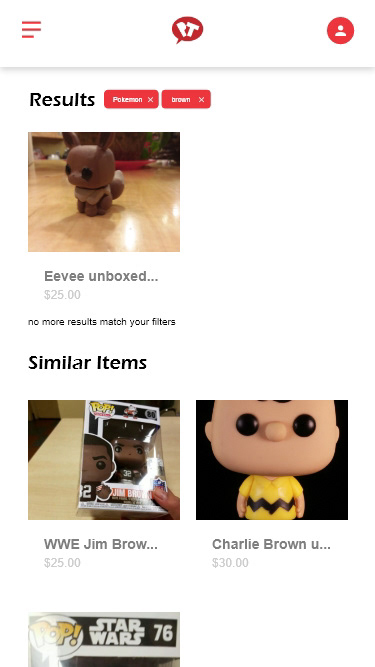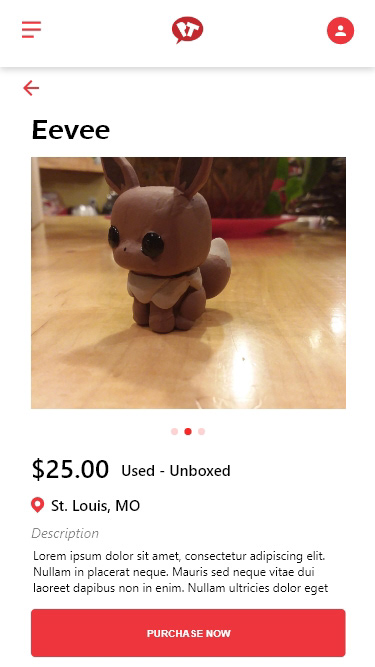 The Product:
Within pop culture, funko produces large amount of products. A popular type are the vinyl figures in the 'pop' style. This app would be used for fans to trade or sell their vinyl figures in a more contained environment than ebay or etsy. It's great for finding collectible or limited edition items to add to one's collection.

The Branding:
I Wanted to sketch out ideas that repented the youthful comic style identity of the brand. The red is eye catching and the shapes are simple enough to identify on your phone's home screen. My process is below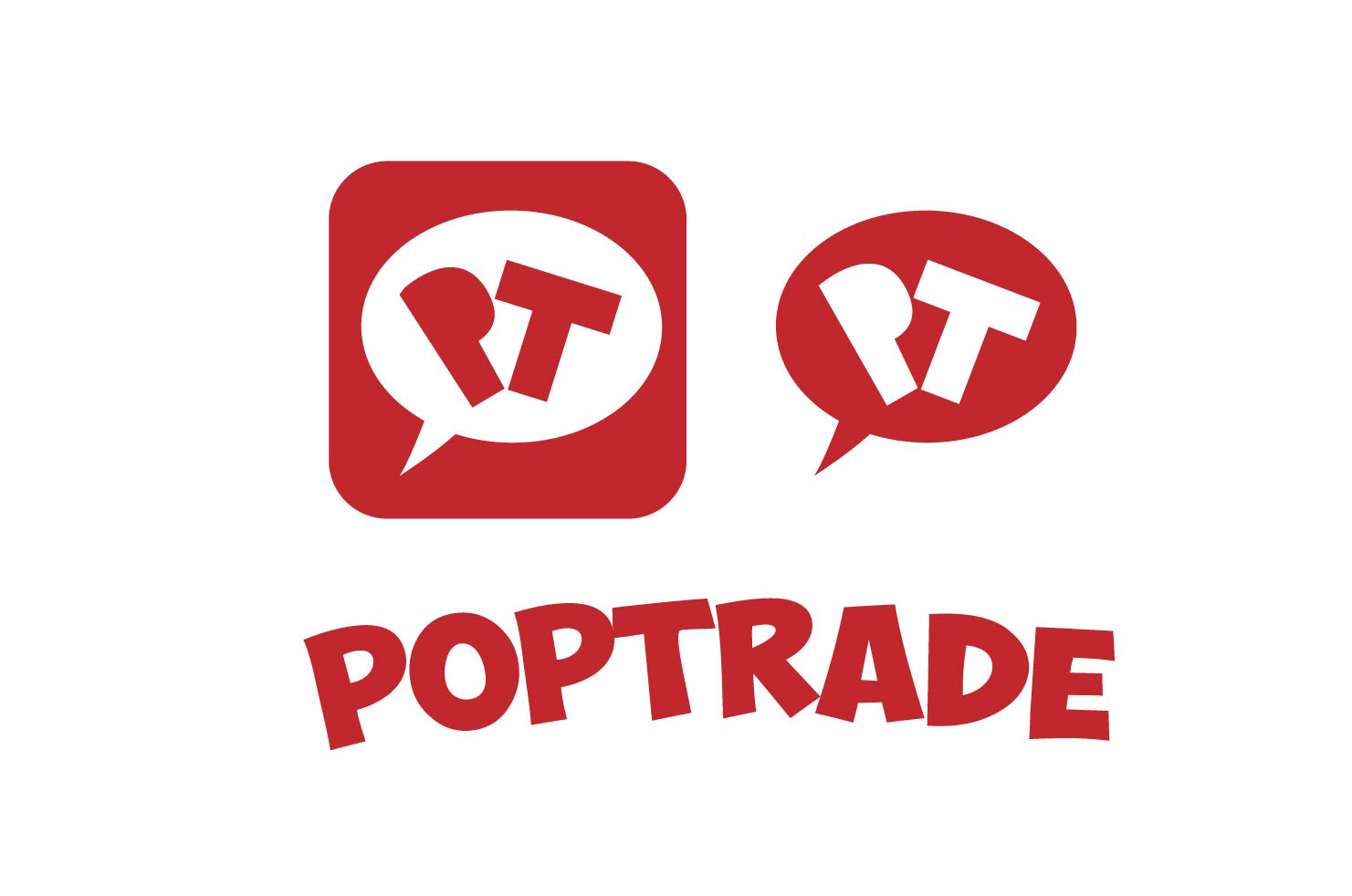 The Organization:

The app is meant to be a database. I needed to identify 7 categorizes for the user to filter through. With feedback and research, I came up with the criteria.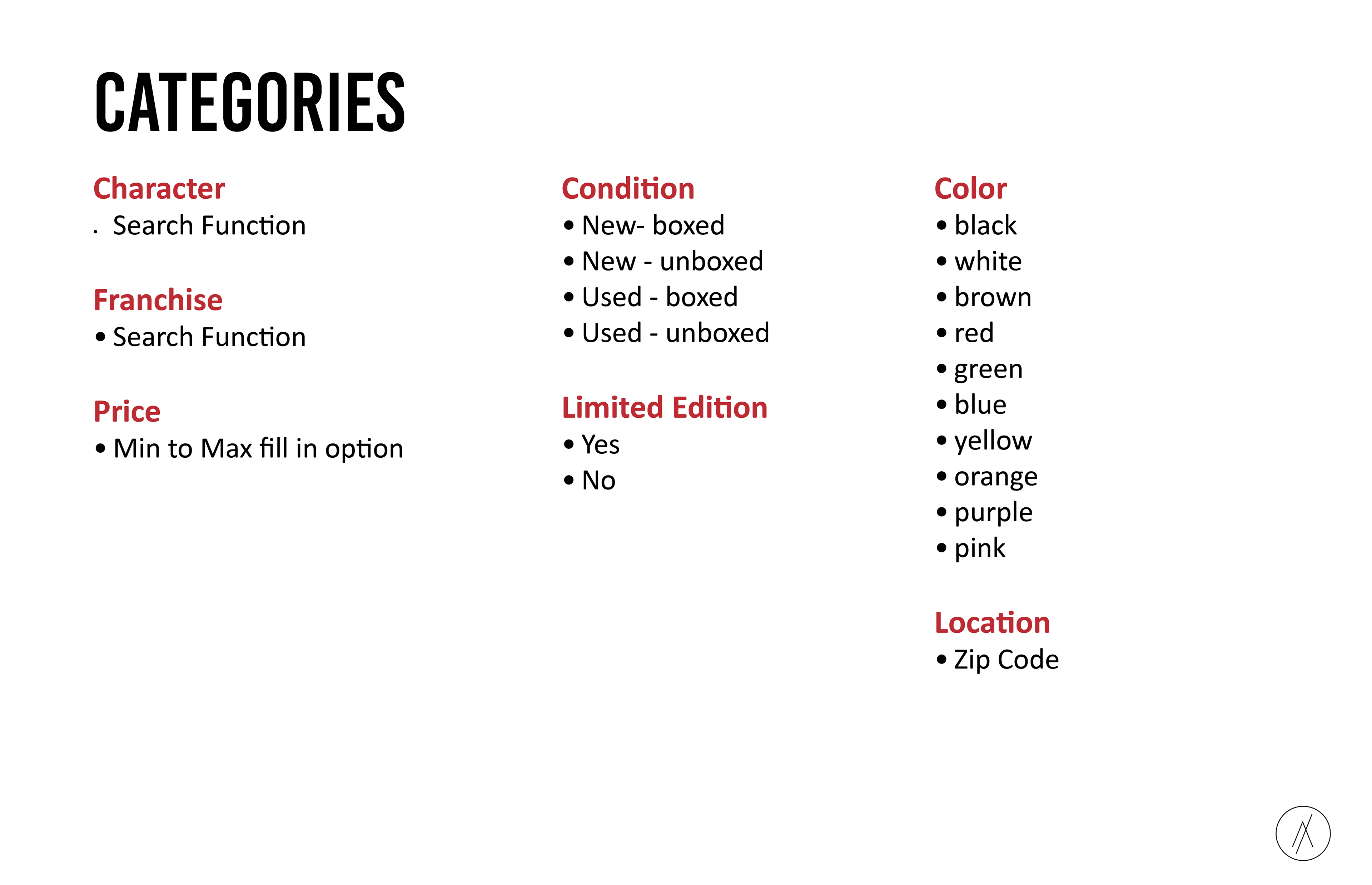 User Scenarios:
In order to discover what features this app will need, I developed 2 scenarios that this app would be used for and sketched out wire frames for how these tasks will be completed.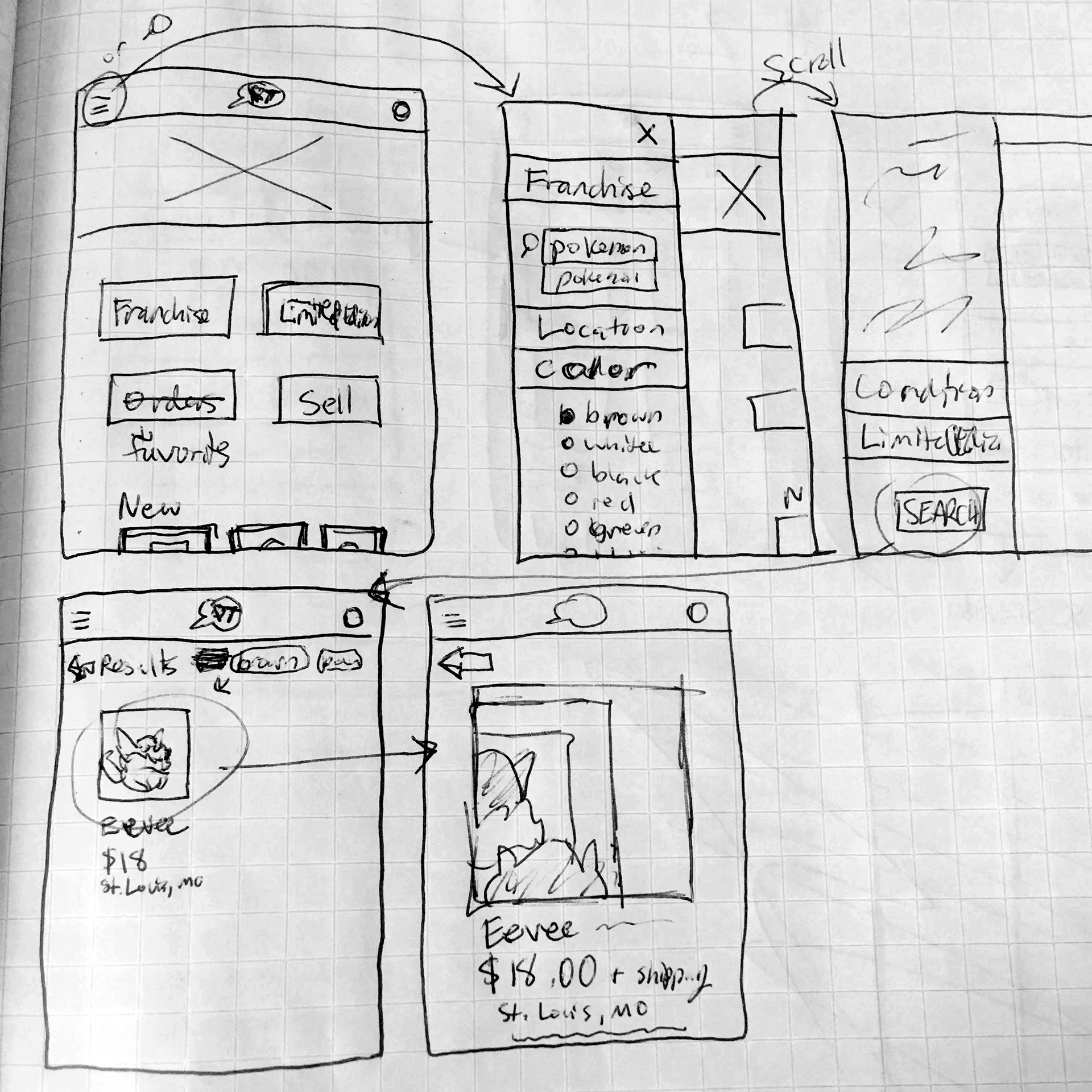 In the Chase house, Ollie, the family dog, damaged a limited edition Pokemon funko pop. This happened while Tammy's daughter was away at college. Before she's home for the holidays, Tammy wants to buy a replacement, but only knows the color of the Pokemon and is willing to pay any price.
At a Christmas holiday party, Zarah received a limited edition funko pop of a Marvel character. Since she isn't a comic fan she wants to sell it, but doesn't know how much to sell it for. She wants to see how many people are selling similar items for over $50.
Wireframing:
Using Adobe XD, I created an action for the user to go through in order to show the search function and the layout of the products.