The Project:
I was approached by the founder of a Facebook career support group to design a holiday gift guide containing over 70 discount codes for black owned businesses. I have done this project for 3 years in a row now.
The Planning:
I wanted to capture a scene of a happy thriving black neighborhood. This theme promotes supporting businesses in the black community, and the color palette giving the user a warm feeling.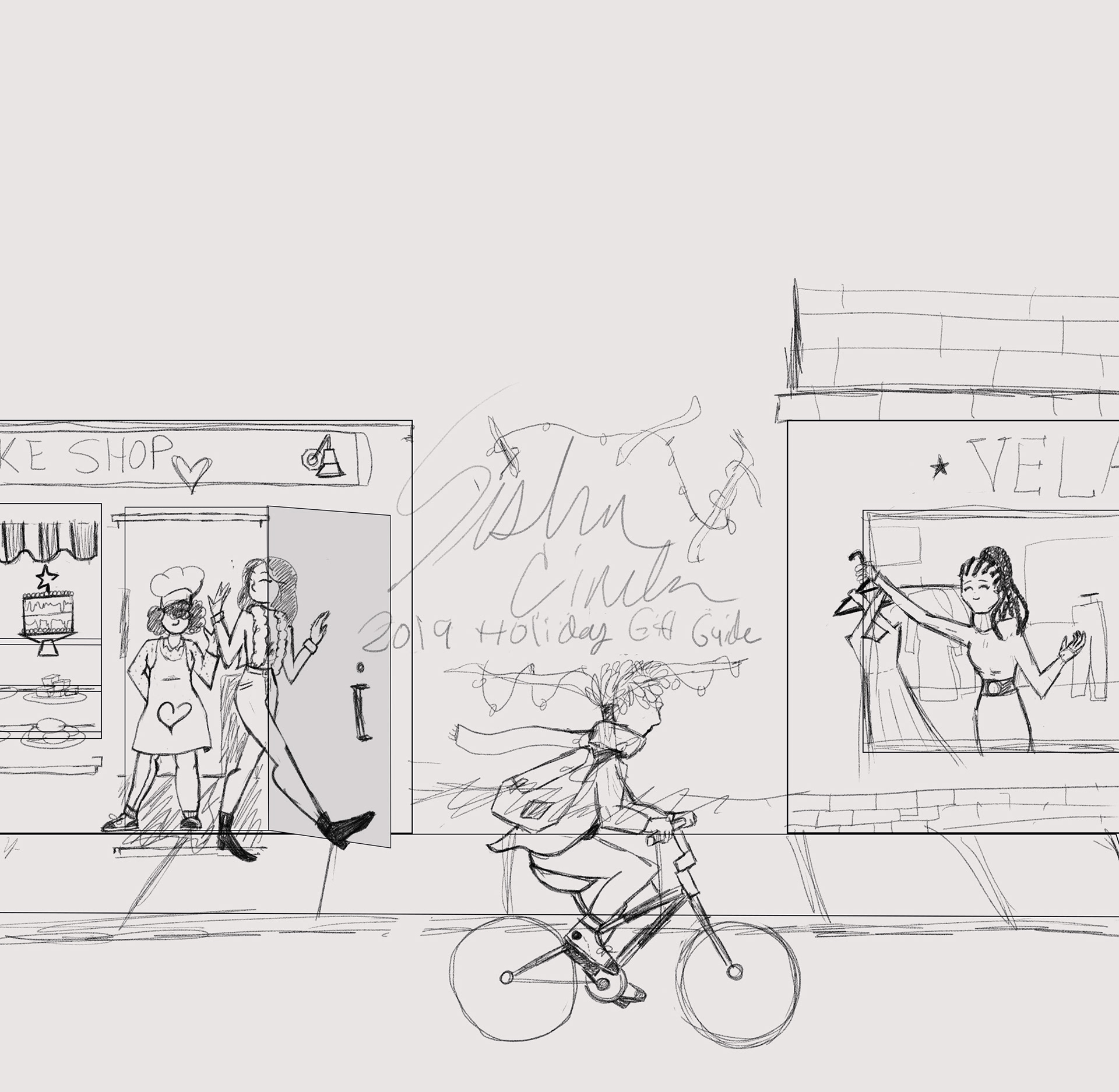 Final Product:
I converted my design to be edited in Google Slides, allowing me to collaborate with my client in adding on all of the businesses. It was sent off online as an interactive PDF to the Facebook group and all who were interested.